How it all began.
Over twenty-five years ago...
Owned, operated and established by Raynette Gregory over 21 years ago, Locatelli Winery stands as one of the original 18 family owned wineries still in business in the Paso Robles AVA since 2001. In 1996, shortly after purchasing the bare land, Raynette's father, Reuben Gruber, played a key roll in the planting of forty acres of wine grapes and was instrumental in the development of this new, raw, hundred acre parcel. Today it boasts a modern 3,800 sq. ft. tasting room and event facility with traditional ambiance, and a state of the art 9,000 sq. ft. production/custom crush facility, completed in June-2021. With forty acres planted with Bordeaux varieties like Cabernet Sauvignon, Cabernet Franc, Malbec, Petit Verdot, Merlot, as well as Zinfandel and Petite Sirah, Locatelli offers a diverse array of finely crafted estate grown wines. From her humble beginnings planting vines with Dad to harvesting and producing world class wine, Raynette has adapted to the diverse nature that is grape growing and winemaking.

Thank you and enjoy!

The Boss
Don't let the relaxed smile fool you, Raynette Gregory is a tough, hard working country girl, and she has to be as a grower, winemaker, custom crush manager, brandy producer, Mother of 5 children, and sometimes tractor driver. She's not afraid to get dirty if that's what it takes to get the job done, and the job always gets done!
The Family
Raynette's children oldest to youngest: Joseph, Catherine, Cecilia, Mary, and Claire. A few years ago we received another son into our family, son-in-law Zach, and now have two grandsons, Michael and David (not pictured).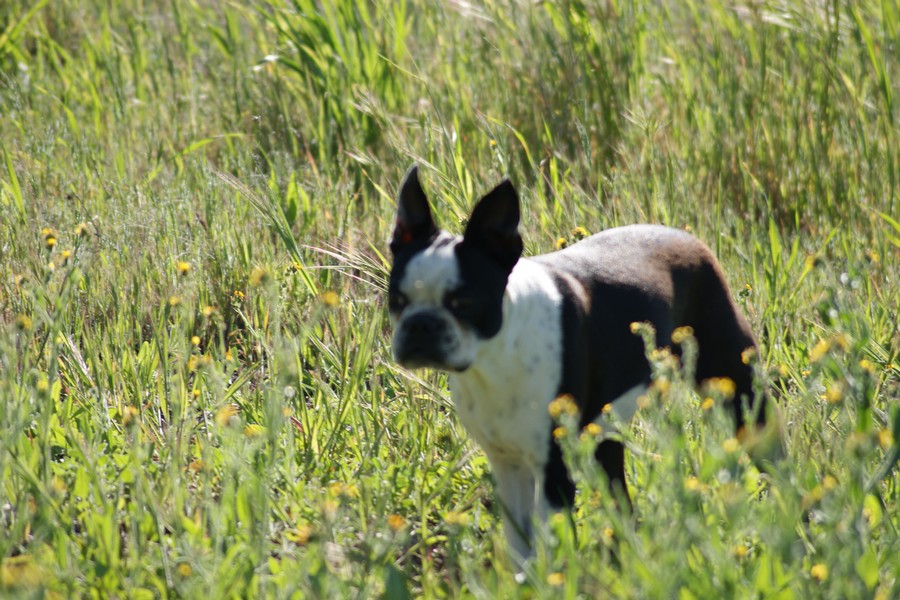 The Ranch Dog
This is Fibi, our Boston Terrier and welcoming committee at Locatelli Winery. She's always excited for new guests to arrive. And she loves treats!